"The human heart has a way of making itself heal again after it has been broken into a million pieces." - Robert James Waller
What does it take to reach the beauty of being the change for Oneness... a journey of self-discovery that reunites? How can we be at one with self... an experience of love that activates a profound healing effect on the subtle heart and in turn, nurtures the heart of humanity?
Please join us in this half-day international healing retreat to explore pathways to self-healing and being a spark that ignites the spirit of ONENESS in the human global family.
Including reflective and interactive workshops.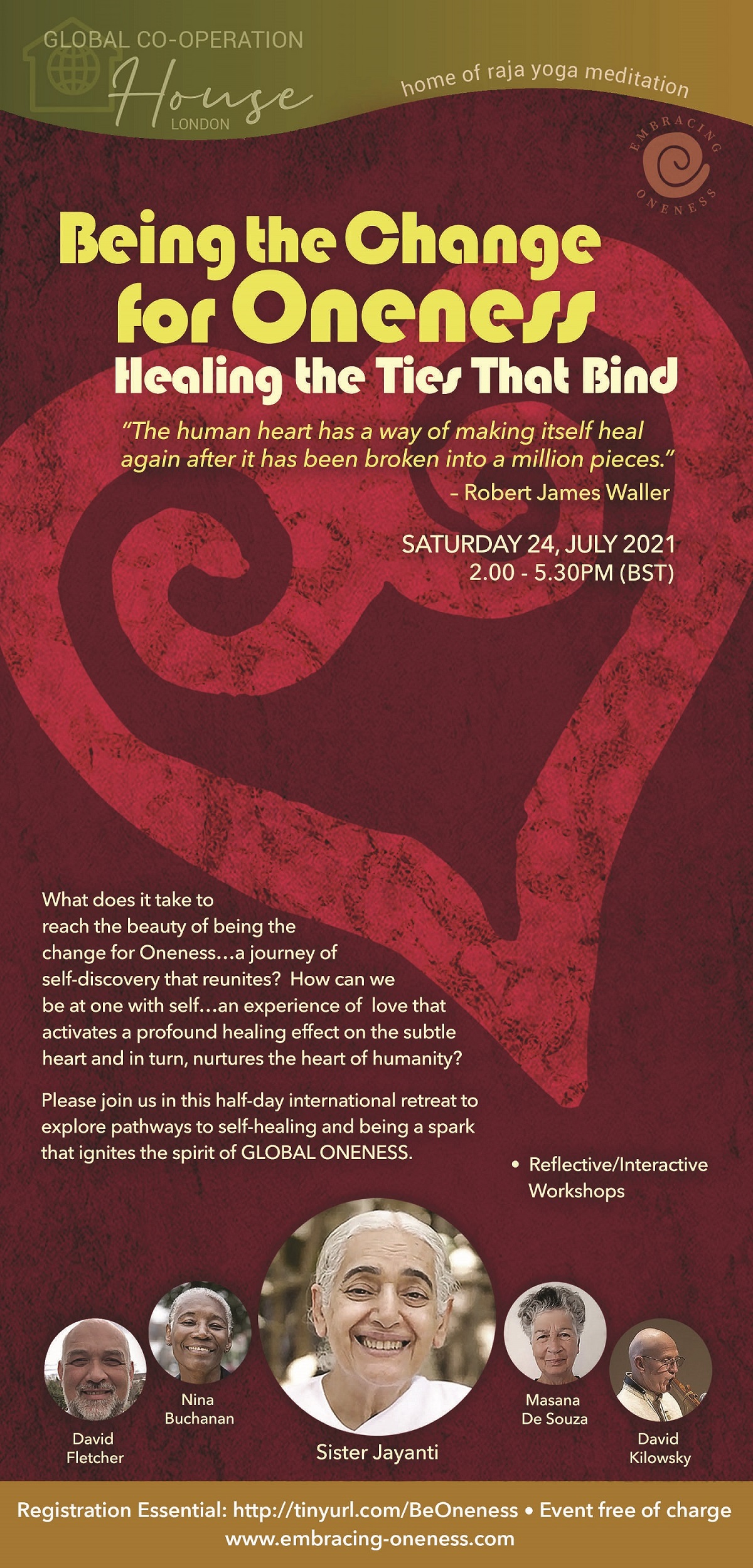 Date(s)
There are currently no planned dates.