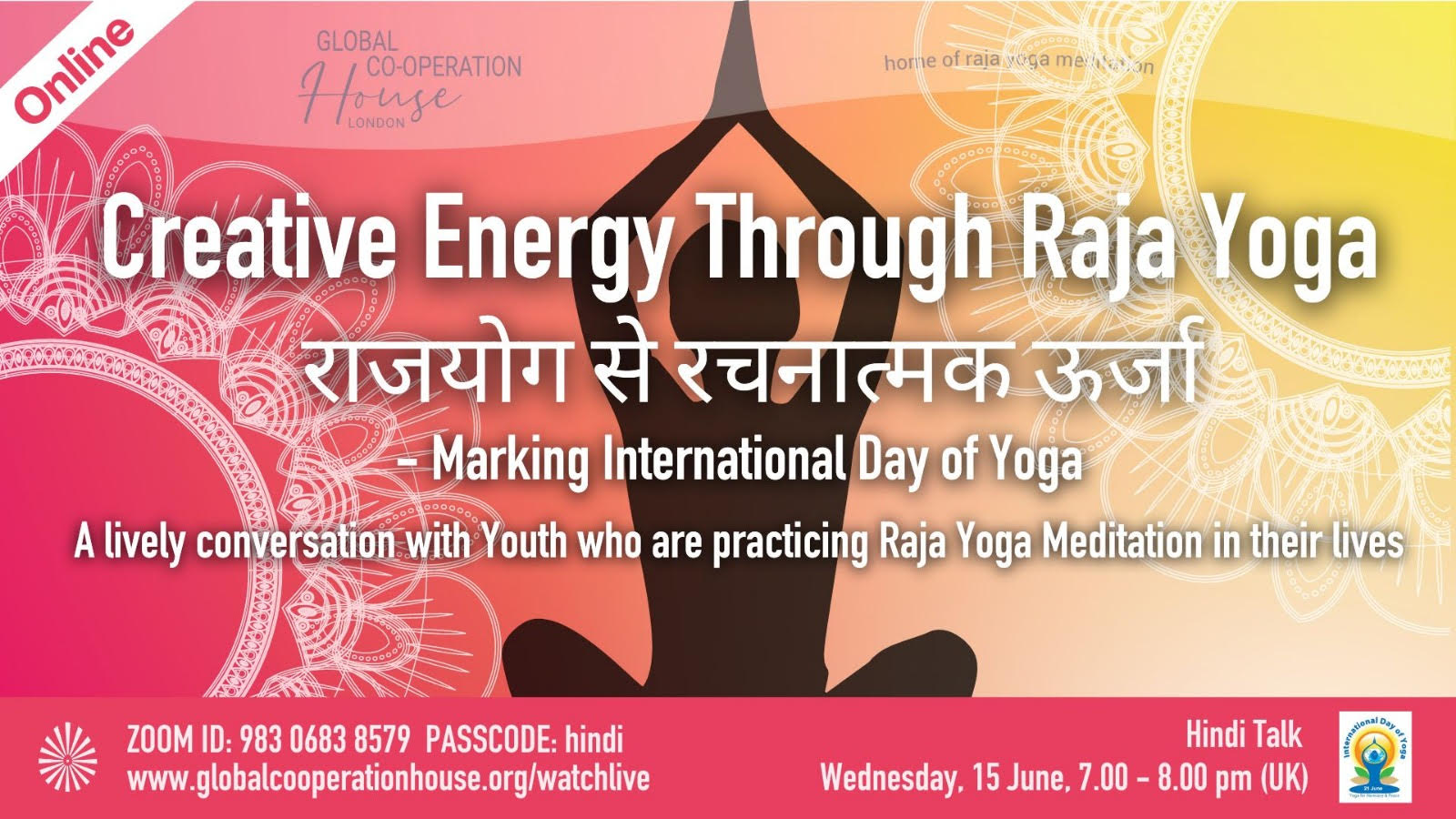 Marking International Day of Yoga, 2022
राजयोग मन में सकारात्मक चिन्तन करने की शक्ति उत्पन्न करता है। आज आवश्यकता है कि इस शक्ति को हम केवल रचनात्मक एवं सकारात्मक कार्यों में ही लगाएं, जिसके लिए योग बहुत महत्वपूर्ण है। और यही कल के श्रेष्ठ भविष्य की नींव है।
Raja Yoga helps generate the power for us to think positively. It is the need of today that we use this power constructively and for positive tasks. For this, yoga is not only very important, but the foundation for the better future ahead of us.
Speakers: A lively conversation with youth who are practicing Raja Yoga in their lives
Date(s)
There are currently no planned dates.