An evening conversation to celebrate a new publication 'Healing the 5 Elements' by Helen Wall.
Join author Helen Wall, who has a keen and longstanding interest in natural methods of healing, particularly bioenergetic healing which includes Five Elements acupuncture of which she has been a practitioner for over 35 years. Helen has also been a student of Raja Yoga meditation with the Brahma Kumaris for 30 years and co-ordinates one of their meditation centres.
"Positive lasting changes in our world will not happen until each of us re-discover our forgotten inner world of truth as spiritual rather than physical beings. In this book we look at the nature of the five elements, the ways they reveal themselves in health and illness and how to heal our personal relationship with each one of them. When we embrace our true qualities of peace, purity, unconditional love and happiness, our light will shine out into the world.
The five elements of wood, fire, earth, metal and water will respond to our changing purified thoughts and feelings and it will have a huge impact on the energy field of the planet.
This will happen when we align ourselves with our real spiritual identity and connect with the Divine Source.
We can definitely transform ourselves with this new awareness and at the same time, transform our jaded and tired world into a place of beauty and harmony. We are powerful beings."
Watch the live webcast at globalcooperationhouse.org/webcast.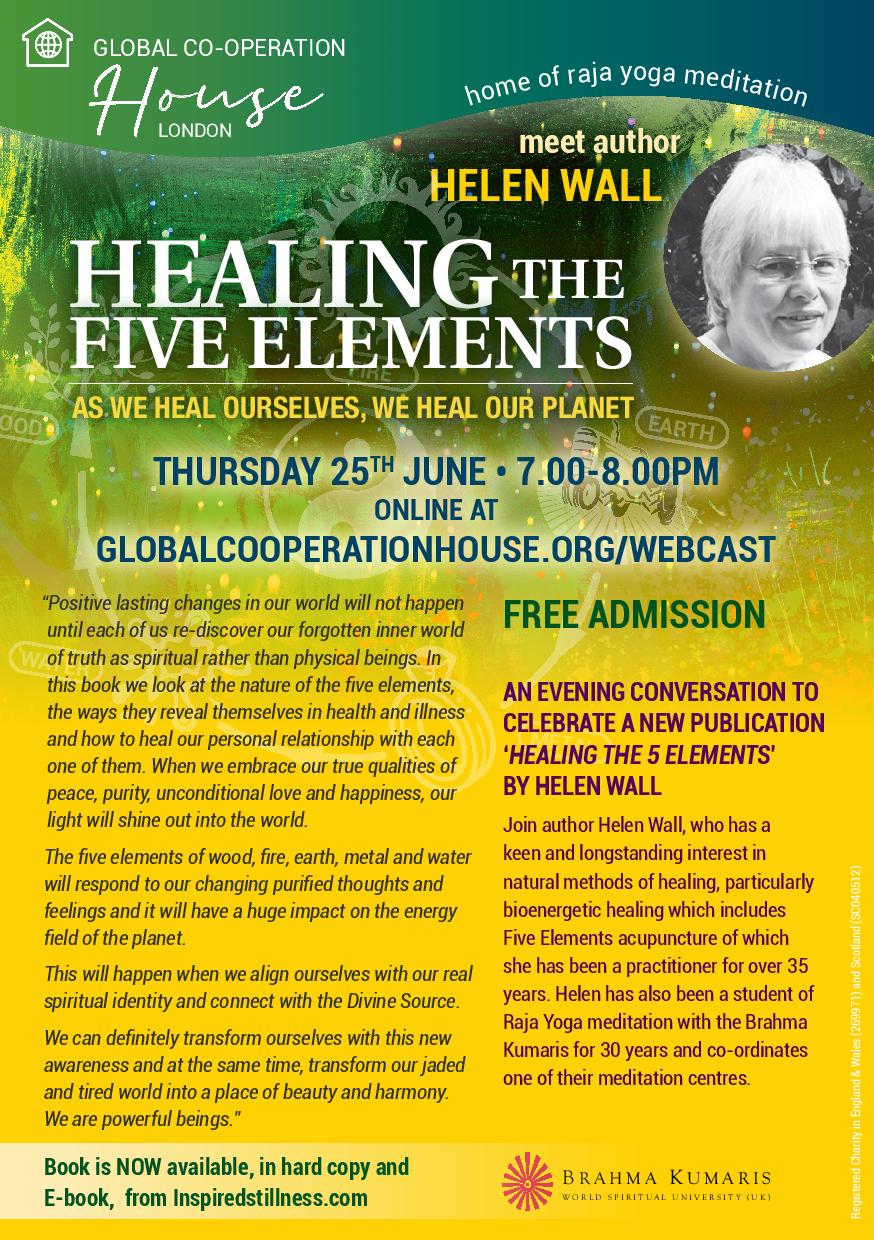 Date(s)
There are currently no planned dates.