How to create lasting positive change in society at a time of fear and insecurity
An inspiring panel discussion; a wonderful opportunity to be in the company of three outstanding pioneers in education and the art of positive living; a tonic for the spirit. Ideal for anyone who wants to reconnect with their deepest values and help turn the tide of cynicism, doubt and despair that threatens to engulf us.
The speakers: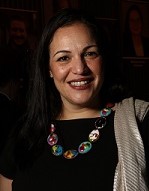 Ms Andria Zafirakou, MBE (2018 Global Teacher prize winner: Best teacher in the world) is art and textiles teacher in Alperton, London. With her $1 million Global Teacher prize money she founded the charity Artists in Residence to improve arts education in schools. Passionate about changing the lives of young people through creativity, she is Culture Leader for the World Economic Forum and member of their Global Future Leaders Council.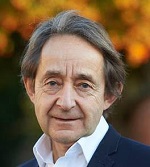 Sir Anthony Seldon
, leading contemporary historian, educationalist, commentator and political author. He was a transformative head for 20 years, first of Brighton College and then Wellington College. He is the former Vice-Chancellor of The University of Buckingham, co-founder of Action for Happiness and President of IPEN, (International Positive Education Network). He is a passionate exponent of co-education, the International Baccalaureate, independent education, the teaching of happiness and wellbeing and the development of the all-round child.
Sister Jayanti Kirpalani
, European and Middle East Director of Brahma Kumaris and their NGO Representative to the United Nations, Geneva. As an emissary for peace for over 50 years, she is a highly regarded spiritual teacher and leader who brings great clarity and wisdom to the issues of our times. In particular, she sees the erosion of spiritual values as the underlying cause of the crises that the world is facing today.
There is no charge for this event.
OR
Join the call to ask questions on Zoom:
Meeting ID: 828 1006 4688
Passcode: 332867
For further information contact:

This email address is being protected from spambots. You need JavaScript enabled to view it.