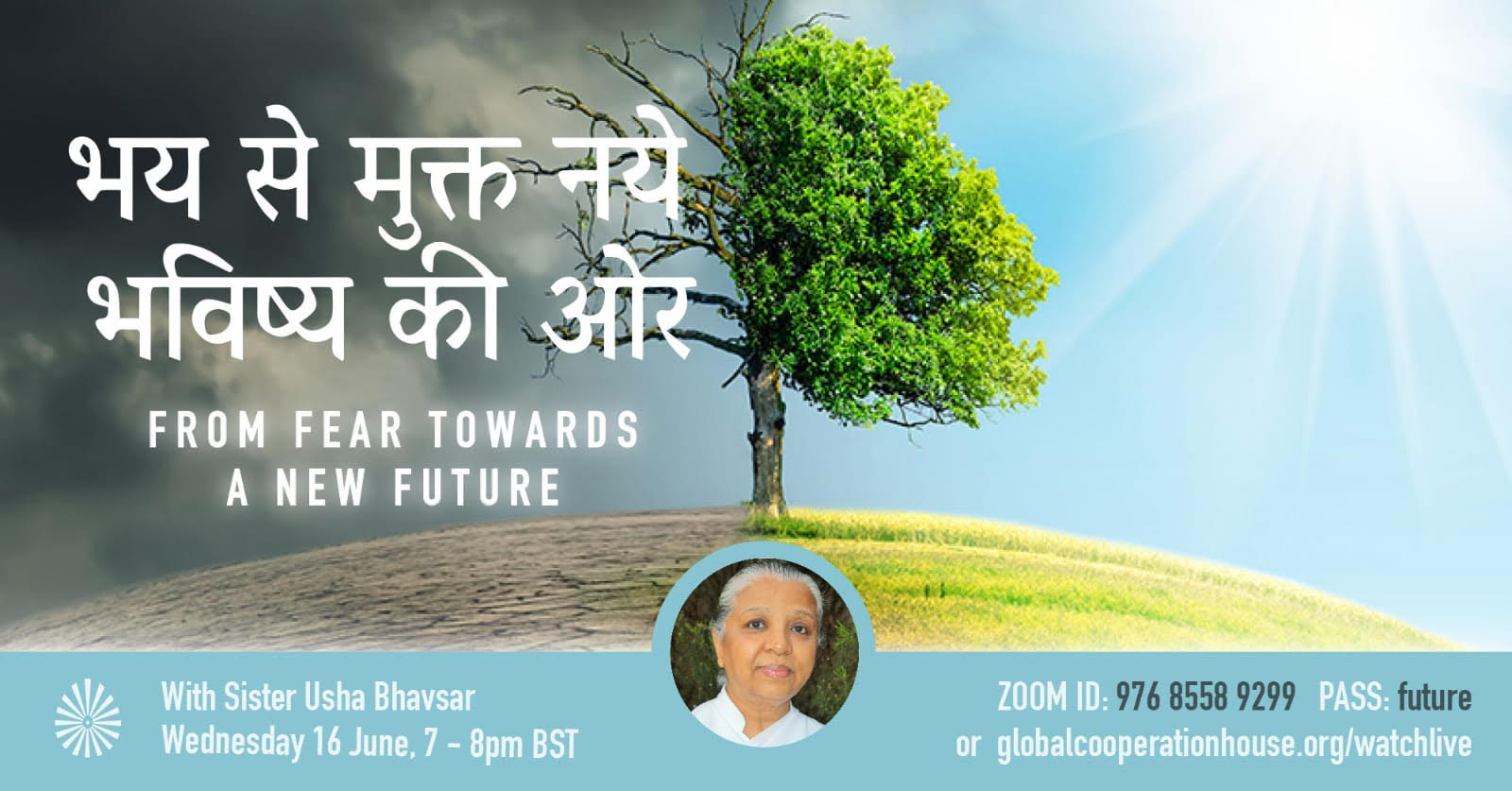 The whole world has lived with the belief - as the situation, so will be our state of mind - so when there is a challenge like a pandemic we feel that fear and anxiety are natural. However, instead of allowing the situation to affect our mind, our mind should influence the situation. Remembering this will help us become fearless.
Speaker : Sister Usha Bhavsar, London
Sister Usha has been teaching meditation for the past 25 years and enjoys sharing spirituality using her life experiences. She has served with the Brahma Kumaris abroad in a number of countries and is presently based at Global Co-operation House, the national co-ordinating office in London.
OR
Join Zoom (details above)
Date(s)
There are currently no planned dates.