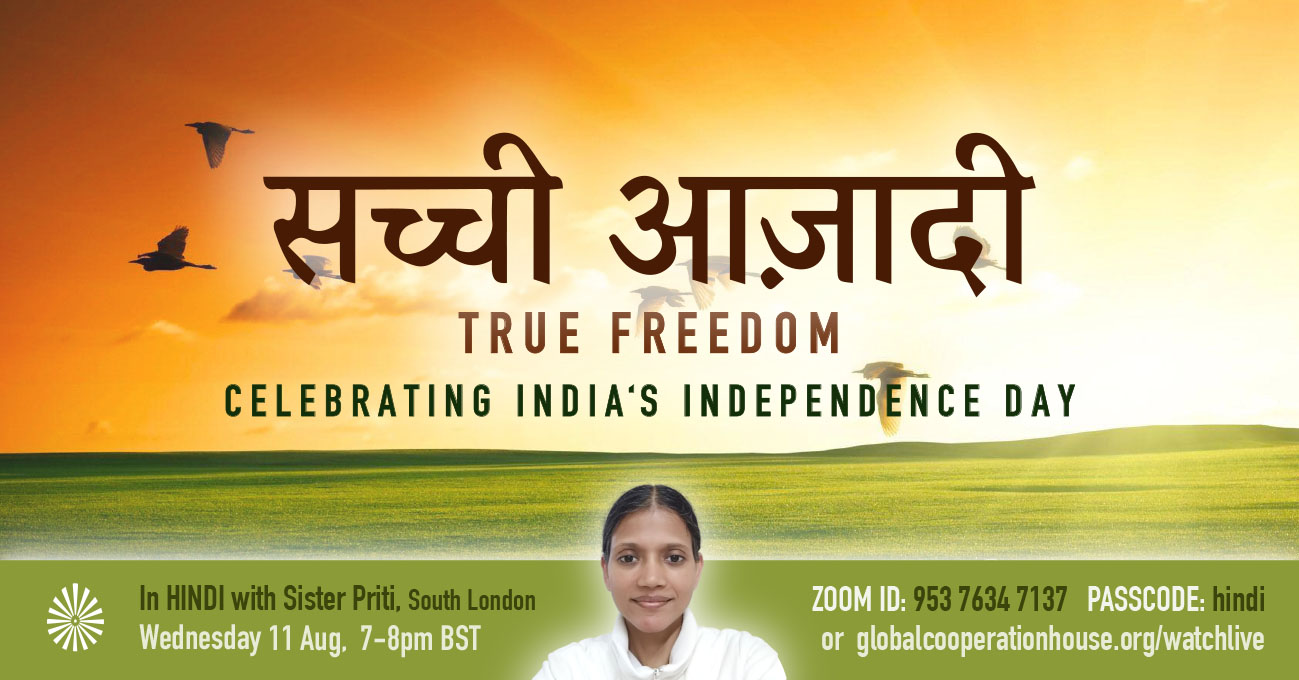 Celebrating India's Independence day
India - a great country and a sacred place is also known as a virtuous land, a divine land, and the land of saints. There are feelings of pride and joy today on 15th August as we celebrate Independence Day with much enthusiasm.
We all need independence and freedom. Not just human beings but the animal kingdom too. Independence is dear to us all but are we living a life free from bondage and filled with happiness, fearlessness and more...
Speaker : Sister Priti, South London
Sister Priti has been practicing meditation for 22 years. She finds it makes her more focused, loving and peaceful. Prior to teaching meditation full time Sister Priti worked in IT.
OR
Date(s)
There are currently no planned dates.