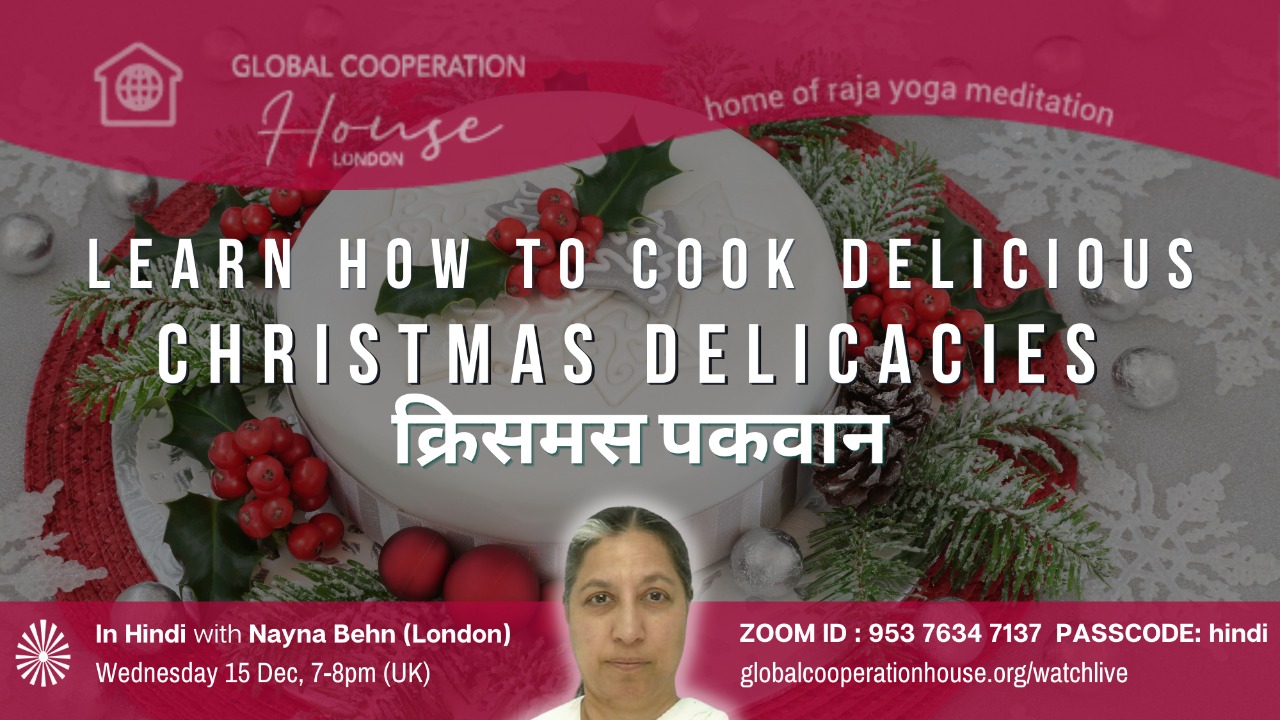 Christmas is almost here and one of the best ways to celebrate this festive occasion is with some delicious food. Tonight we will join Sister Nayna online from the Global Cooperation House kitchen. She will share with us her secret recipes for Christmas treats.
Speaker : Sister Nayna, London
Sister Nayna has been with the Brahma Kumaris for over 40 years. She has a warm and bubbly personality and is an inspiring and supportive teacher. Based at Global Co-operation House, she helps organise travel, as well as coordinating teacher training. She is an excellent cook and the co-author of the Food and Soul vegetarian cookery book.
Date(s)
There are currently no planned dates.