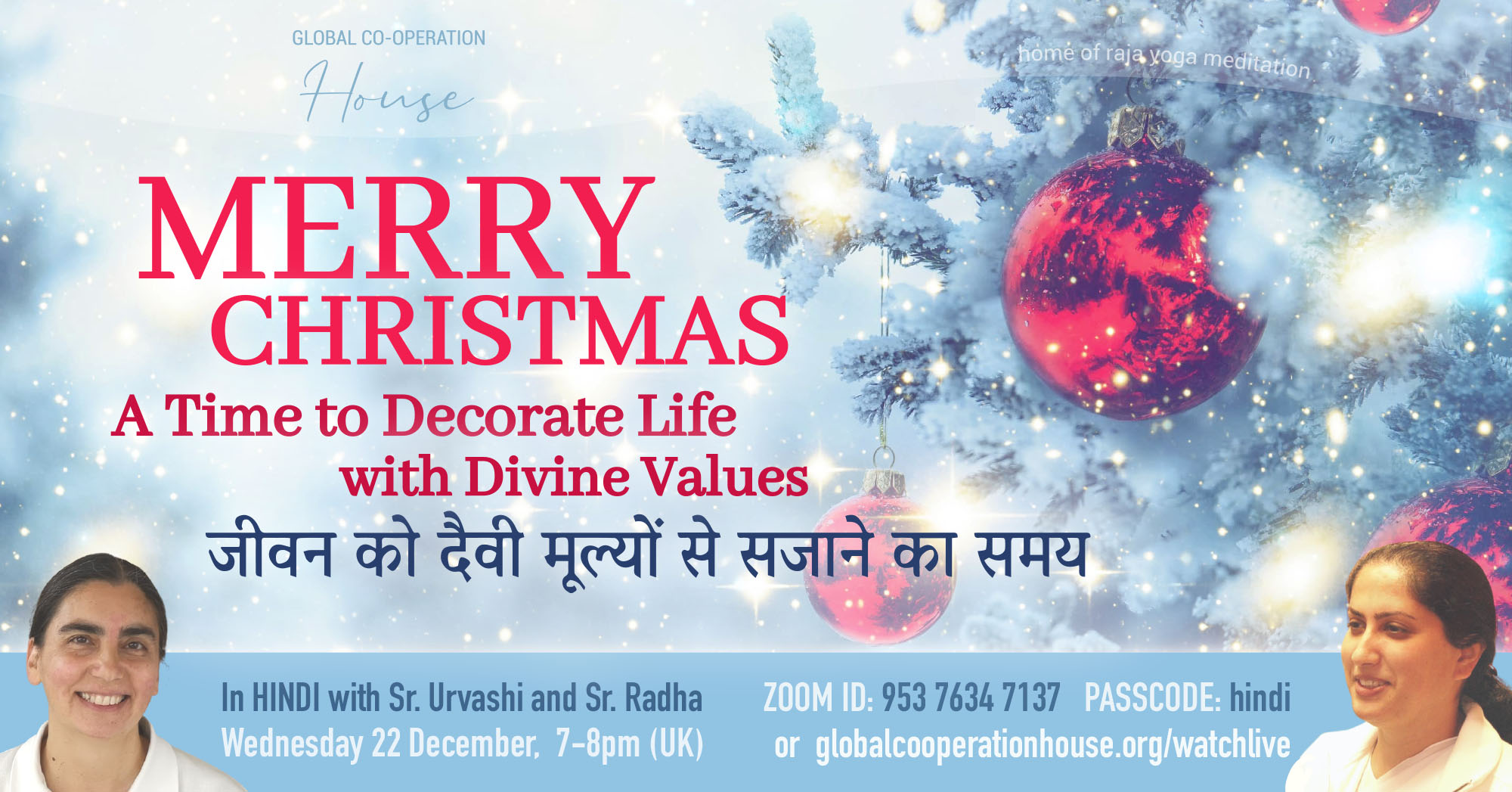 This is the season of love, hope and blessings - not just on Christmas day but throughout the year - to ensure never-ending Love, Peace, Joy and Happiness.
May the divine light of Christmas shine in your life.
A conversation between : Sister Radha of Italy and Sister Urvashi of London
Sister Radha
Radha is a meditation teacher based in Rome, Italy. Radha was introduced to Raja Yoga around 40 years ago, in her childhood in India where she grew up. She deepened her practice in the UK and subsequently in Italy where she currently coordinates the activities of the Brahma Kumaris Centre, together with her work at FAO, Rome-based UN Agency.
Sister Urvashi
Urvashi has been with the Brahma Kumaris from a young age and has lived in London since 1994. Working in Global Cooperation House she is part of the administration and UK properties co-ordinating team and enjoys working on a variety of projects. She believes her key to success is teamwork. She enjoys using practical examples in her teaching methods.
Date(s)
There are currently no planned dates.