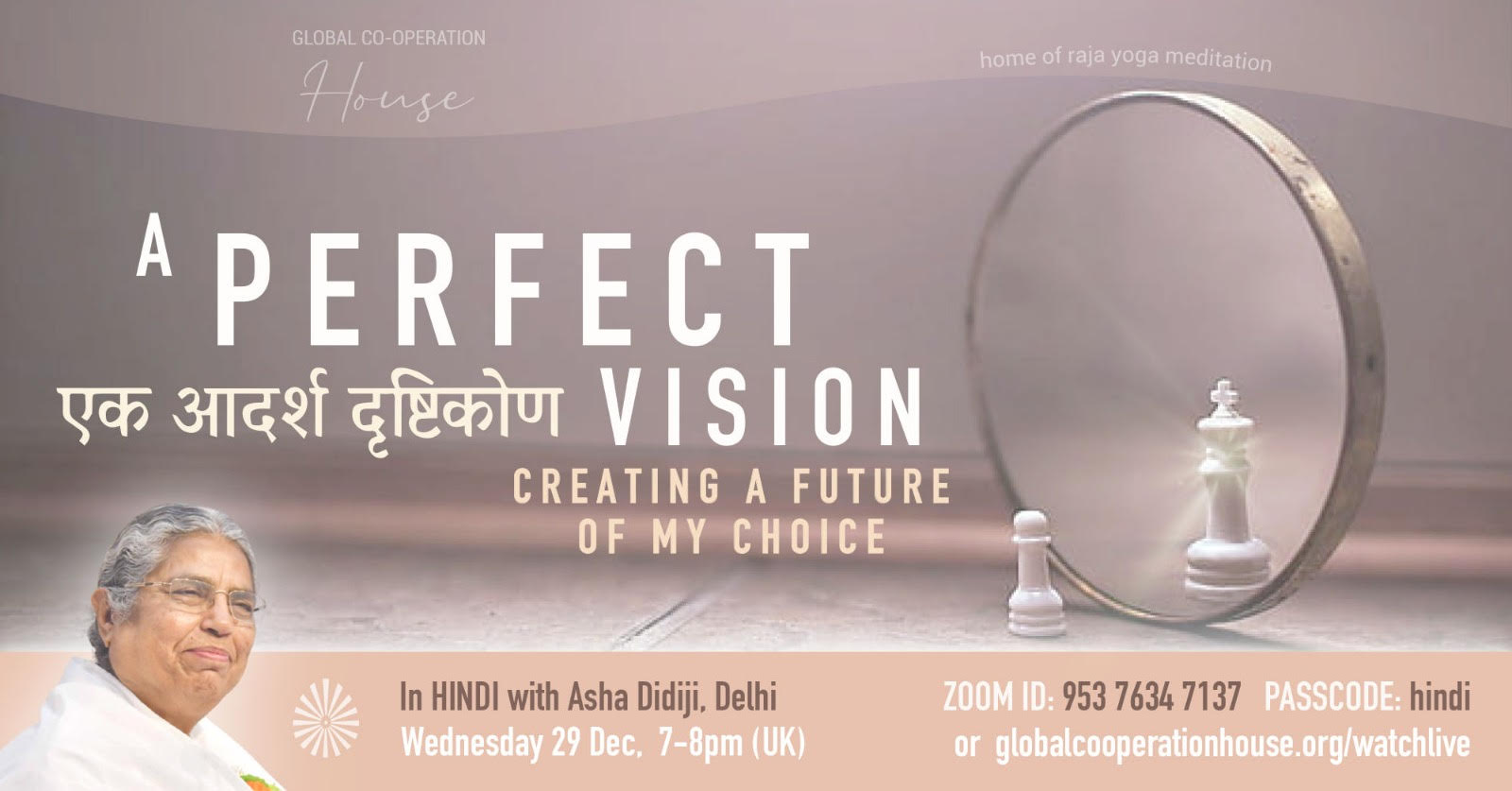 The future is always seen as something beyond our control, something unknown, yet we always hope for the best. How can we ensure our path ahead is filled with love, happiness, peace… and all that we hold as a perfect vision for ourselves?
Join us as we say goodbye to 2021 and welcome a new 2022.
Speaker : Asha Didi, Director of Om Shanti Retreat Centre, Delhi
Asha Didi is a spiritual leader and orator serving as the Director of Brahma Kumaris' Om Shanti Retreat Centre in Delhi. She is one of the most sought after speakers who has travelled extensively worldwide to spread the message of peace and spirituality through many national and international conferences, radio and TV, as well as interfaith conventions and dialogues. Asha Didi's talks are regularly broadcasted on TV channels in India, such as Sanskar TV and Peace of Mind.
Asha Didi is a gifted spiritual mentor who has conducted and coordinated Raj Yoga Meditation courses for individuals such as ministers, governors, supreme court judges, ambassadors in various parts of India.
Asha Didi has been following a spiritual lifestyle with the Brahma Kumaris organisation since she was just 9 years old.