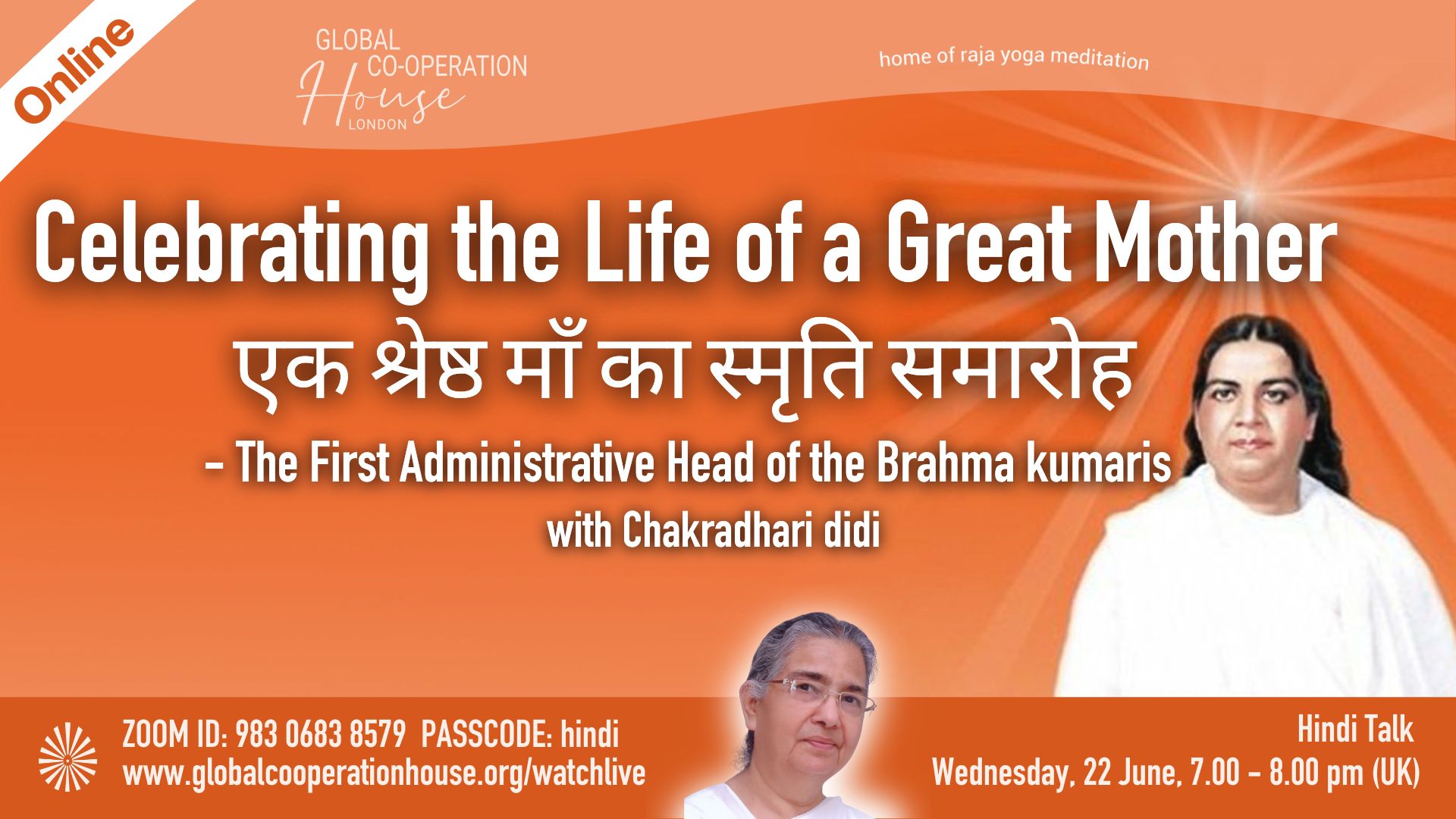 This evening we pay a heartfelt tribute on the 57th Remembrance Day of Mateshwari Jagadamba Saraswati (Mama), the First Administrative Head of the Brahma Kumaris.
Chakradhari Didi will be sharing her personal experiences with Mama.
"Mama was one of the most elevated jewels among the original jewels of the yagya (organisation) who was an embodiment of purity and selfless love. Her face was filled with motherly love and she held an elevated vision for all and helped them to stay in their self-respect. Even though she was very young in age, everyone would call her "Mama" (mother) from their hearts, including her own mother. Her pure powerful vision would melt the hearts of many. She gave new life to many. Her power to discriminate was remarkable."
Date(s)
There are currently no planned dates.