Our roots run deep and are connected
Unity and Diversity begin with accepting the different facets of myself and those of others. Experience has shown that the absence of unity and diversity in the world leads to conflict, which compromises our overall health and well-being.
How do we embrace the differences within ourselves and in others?
Join us for an afternoon of dialogue, music, poetry and fun, in an atmosphere of love and appreciation.
A contribution to Black History Month.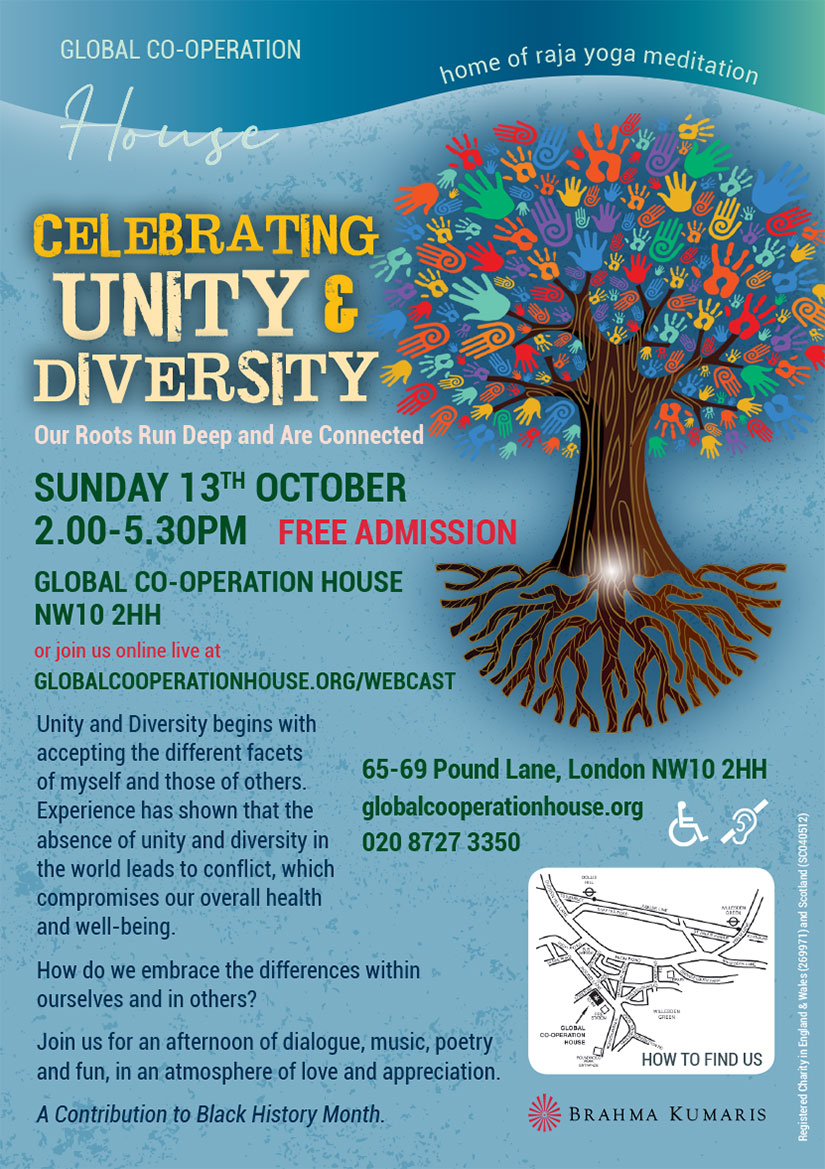 Date(s)
There are currently no planned dates.